"ALIEN HUNTER", by Derrel Sims: a Review by Paul Schroeder
(THE GOSPEL OF ST. MARK 4:22/23 reads…….22 For whatever is hidden is meant to be disclosed, and whatever is concealed is meant to be brought out into the open. 23 If anyone has ears to hear, let them hear.")
I have had on-going interactions with non-human UFO beings since I was a young child, and after forty years of experiences and much research I have gleaned that
there are only two predominate alien categories visiting us, essentially : those brilliantly malevolent, and those who won't get involved.
Sanguine and Pollyanna thinking is puerile thinking, at best, concerning true alien motives and tactics..
All ETs are equally inter-dimensional AS WELL AS inter-galactic and
 when UFOs wink out and reappear, they have already traveled in time, and returned.
Many of these quite sinister and proprietary beings seek to infuse their dis-corporate energies into our multilayered psyche, and not unlike demonics become joy-riding lamprey parasites of consciousness, itself.
The full alien truth, is down a long hall, and somewhere else.
When I was younger, I was distressed and frantic about my sightings of overhead UFOs, confused and alarmed by accompanying, concurrent paranormal experiences, and then I by fortuitous chance, stumbled upon Derrel Sims.
He was patient, wise and reassuring to me, over the telephone.
Well known, as an "Alien Hunter", Derrel seemed omnipresent throughout the World Wide Web of the Internet and he was very busily engaged in helping other alien abductees.
Nonetheless, I often held on for an hour, sure that he was too tired after sessions to return my calls.
There was my life before, and then there was my life after, an astonishing paranormal event.
I had seen a virtual flotilla of round craft assemble overhead and afterwards had suffered repeated nightmare like "dreams", vivid recollections of aliens and of abductions.
I had sat, eyeball to eyeball with a telepathic being, an off white Gumby creature with long arms and legs who had flashed a tidal wave of LOVE, at me, at one point, after "exams" that had consisted of inserting me into varied 'scenarios',to gauge and assess my reactions.
All of the non human being sitting at a table was visible to me, except for his eyes, over which hung a clouded and an obscured blur, his will for me not to see his eyes.
I still wonder why his eyes were purposefully blocked, too blurred for me to observe or regard.
 and I told Derrel about the telepathic wave of LOVE felt…
Derrel  Sims, was very familiar with nighttime, bedroom intruders and I related my dreamlike recollections to him.
He assured me that post abduction micromanaging (See Eve Lorgen's, "The Alien Love Bite") in abductees' lives was quite common and he told me about mistakes aliens made in returning abductees into their clothing and errors in erasing memory…
I remain ambivalent about that vividly recalled tsunami wave of telepathic broadcast LOVE.
We discussed that
some abductees report that during their abductions on board craft, they instead often see a different and frightening alien race,
 taller reptilian beings radiate rage and hatred, who clearly appear to be overlords of the many alien races who frequent the crossroads of Earth for salvage, and to abduct humans, and these reptilian beings are in command of the grey aliens who pilot UFOs.
Small greys, who act in unison like robots, are work beings who do abductions and medical procedures, are bio- designed and created and labeled, 'synthetic-job-beings' by taller greys..
There are worldwide similar descriptions of these fierce reptilian overlords:
Muscular, winged, sentient, highly technological, upright standing to seven or eight feet tall, scaled reptilian beings, with webbing between their claws, who have yellow/red cat-like eyes, and stand upright.
These saurian 'monitor lizards', Mothmen, alien reptilians looked upon us, as we fancied veal.
That  completely explains the alien- (Old Testament )'God-ordered' Kosher dietary laws; if they strictly control what human animals eat,( as we do with beef and snails fed strictly on corn) you can make them more desirably edible. )
The Bible is the BEST UFO tale, ever told but don't let O.T. Bible reptilian masquerades as 'GOD", make you throw the baby out with the dirty bible bath water, to then become an atheist ; God is real, but He is down a long hall, and somewhere else..
We have always been caged on this planet for their consumption.
At Bud Hopkins' house, during Saturday evening meetings, I learned that abductees had gleaned what reptoids regular diets consisted of, infant human beings..
It was a chilling story I was to hear
repeatedly, echoed elsewhere, throughout the UFO and abductee community, not unlike one Rod Serling's,
"Twilight Zone" episode,"To Serve Man", where our importance as a race in the Universe, to other aliens eyes, is merely that of a delectable condiment.
It re framed correctly, the true
modus operandi behind this particular alien type and its ancient and continuing interaction/visitations with mankind, since Mayan, Aztec and ancient Hebrew interactions with "God".
We were NOT the top of the food chain.
I was terrified and told Derrel about my vivid nightmares about ETs.
As for alien abductions, Derrel assured me, unhappy evidence suggested that most people who entered an alien spaceship did not remember it or even know what had happened to them, except in recalled 'dreams', or under medical hypnosis .
Few people could even hope to remember or carefully examine their dreams, dreams lost as they struggled into consciousness each morning.
I had called Derrel, in Houston Texas, in near hysterics, several times and related that I had seen, eyeball-to-eyeball, alien entities and up-close, their overhead UFO craft.
I told him that I had dreamed- recalled being on-board an alien craft, with a larger group of 'sleeping' people, and had recalled seeing our Moon and Earth visible amidst stars, from the craft's window!
Later, I told him, unseen poltergeist activity, a paranormal chaos, had erupted in my house.
I had also related being terrified of sleep because I  experienced being vibrated out of my body, in my bed; while my whole body had electrically tingled, I had seen two bodies, one slowly rising out of my 'body', while another 'body' remained on my bed, face up.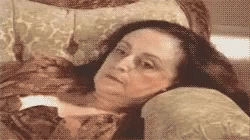 Derrel told me that I had more likely observed the ending, return of my astral essence, rather than having observed the beginning of my spiritual kidnapping.
I had also told him that I recalled that while I had been on-board an alien craft, I had been subjected to a series of worst scenario, vivid nightmarish like 'scenes', as though I were the main character, in those many staged scenarios.
These scenarios had been telepathically imposed, as enveloping 3-D holographs; each one edged towards a test or type of "exam".
Within each dream-state scenario, I had been tested, measured, assessed, and recorded, for my emotional and cognitive psychological reactions, to the staged situations before me.
(Earthfiles.com with permission)
The back of my brain seemed detached from the front, such that if my shoe hung before my eyes, I could strain to perceive, but could not quite discern just what precisely it was.
I thought that I had begun to lose my mind to fear, in the full realization of all these bizarre recalled experiences and told him so.
During many of these conversations, he tried to assuage my extreme trepidation and to replace them with a mindset of courage and small acts of resistance.
He had unblocked my fears, in directly describing the abducting alien entities that I had seen: "tall, white like a refrigerator, flat like a Gumby character, highly telepathic and sinister in controlling aspect."
I also recalled the presences of smaller, very dark greys, sinister and mind controlling; they had amazing telepathic powers.
They were diminutive and mean spirited and could both read and control my mind.
Resisting their mind control, a paralyzing tsunami of extreme fear, was like running down an up escalator, swimming against the current of a white water rapid.
It WAS, nonetheless possible to resist.
Once, on-board a craft,  I told him, I had somehow managed to wander into a 'wrong' room and after entering it, had been slammed sideways by a sudden Niagara of "terror".
Agog, I had looked all about for the possible source of this imposed sudden, overwhelming flood of terror, and I soon realized that the avalanche of smothering terror, emanated from a very small, mean faced, scowling dark alien creature who was off in a far corner, with his thin arms folded.
Derrel had assured me that I was not alone; though these beings characteristically micro managed many people's lives, throughout, I could, he said, now put a stop to it all.
When I asked him about what motives, purposes these entities had, in such encounters, he gave me a metaphor of 'farmers milking cows' .
To him, this metaphor distilled the precise relationship between alien entities and all of the human beings, who they abducted.
He went on to tell me, in subsequent conversations, that he'd learned that traces of post-abduction were as subtle as fast growing hair and fingernails, as dramatic as a detectable luminous phosphorescence," alien touches", revealed under black light, on alien abductee's skin.
He had noticed, he also told me, that alien abductees had higher serotonin levels than other people; these people were resistant to pain killers, like Novocain, and could even awaken during surgery.
This higher level of serotonin, he then said, may perhaps make it easier for aliens to 'contact' these people.
He was fearless, seeking creative resistances to abductions and pointedly asked me, "Why not turn the tables on these aliens and abduct one of them?!"
He assured me that aliens often made lots of mistakes and were clearly sloppy in many of the abductions, because people awoke only to be alerted to and able to recall these episodes rather than forget them.
He was active in establishing hypnotic-induction-tools-resistance to  abductions, within victims minds.
He told me that he had even played a dangerous game of "Manchurian Candidate" with these abducting alien entities, using those abductees, under his tools of hypnotherapy, to plant 'spies' within their midst, aboard their craft, using those abductees as his ears and eyes.
He told me about an experience he had, when he had tried a unique anti-mind-control experiment .
.
He had taken pre-selected long time abductees, had put them all in a light trance and in a light state of altered consciousness, had put in a post hypnotic suggestion, buried in amnesia, with a target trigger.
They would all pass the initial alien mind scan; they could not reveal what they themselves did not know.
All were programmed to release an accusatory finger- pointing indictment, at the aliens, and then that would break the short psychic leash.
When they were within twenty inches of their captors, always just out of sight, a statement would be released and triggered.
They would come out of their mind controlled fugue and they would ask,
"Now, just why are you doing these terrible things to perfectly innocent people!?"
Within five days the all of the results were in.
In each case, in the delivery of that sentence, the trance had indeed been broken and then each abductee could clearly see that they had faced a small, dark, large-eyed creature.
One woman member had said that for the first time in over thirty years of her abductions, the alien had suddenly become enraged and livid, violently angry, something she had never seen before.
The response from all abductees, had been identical, had been instantly chilling in its implied vindictiveness:
"Now, you can tell Derrel, that we're going to come for him… AND his son!" ..
I had shivered in primal fear, when Derrel had related this to me; I  held him in my esteem as one of the bravest people I had ever stumbled across, in my long journey to integrate my experiences of vivid dreams about these same non -human entities.
I recall  what Derrel had said about his 'craft' of revealing truths, from abductees, who had undergone regressive hypnosis and that
He planned to write a book about alien inserted implants he and Dr. Leir had removed from abductees.
He said that "no hypnotic disassociated techniques were used, because
that hypnotic tool had been stubbornly discredited as a method of re-experiencing, because phobias are clinically erased, remotely, freeing both the therapist and the patient to amend and change what was seen on the mind's remote projection screen: freeze it, slow it down, and slowly extinguish that phobia.
Since that "screen viewing" is, in itself, repeatedly altered, it was felt by other specialists that that abduction recall technique was a flawed one."
One must needs read this extraordinary book to discover what few in the UFO/E.T. research field have garnered about the motives, tactics and purposes of the pilots behind the steering wheels of UFOs.
If you're still a cynic, you're not a singularity of cynicism, as there are also many others.
One abductee I spoke with stated:
'A leap in consciousness will require a dissolution and restructuring of your beliefs about the nature of reality'
To my mind, for anyone to live unburdened by an insatiable curiosity to comprehend the mysteries of the motives and tactics of the pilots of UFOs, in our universe, is in itself, quite an amazing thing.
To quote that same author-abductee:
'The history of mankind has been punctuated by personalities who refused to be bound by the grand illusion of space and time, seekers who penetrated the limitations of space and form.'
Knowing that the aliens reside in a different reality explains why this whole UFO phenomenon is so slippery; we exist within a matrix of other realities all merging in one spot: the mind.'
Aliens and their craft exist.
My expanded consciousness and psychic abilities are mere outcome of my lifetime of contacts with them.
To quote her again:
'Their world coexists with our own intimately intertwined and separated by the thinnest veil- our arrogant assumption that we are the sole proprietors of the only reality.'
We foolishly believed that we were ordained to this Earth, by God, and now know that we are someone else's experiment and considered someone else's valuable 'property'..
The sad legacy of mankind's origins is now yet a trade off for alien technology, like cheap wampum offered for our valuable souls.
Alien technology, recovered from downed discs and other craft, or given outright, has inspired Skunk-works, and A.T.and T. to give us the ability to reverse engineer:
lasers,
fiber optics,
nuclear power,
cold fusion anti gravity,
microwaves,
ultrasound weapons,
stealth technology,
nanotechnology,
weather control,
microchips,
mind-control tech,
specialized surgical tools,
cloning-genetic engineering,
and psycho-tronics, machine sensitive to brain-waves
Most recently, governments scramble to deduce 'smart skins' of craft which like chameleons, alter shape and color according to environments.
An alien craft is brown against a mountain, and blue, against the sky.
All of these magical technologies, successfully studied, reverse engineered and imitated are a puerile substitute for racial-galactic equanimity.
We have technology to be thankful for, because of Klaatu,("The Day the Earth Stood Still", alien character) though he is the complete opposite of the charming, handsome, gracious, elevated spirit in film and in book.
He, in reptilian form and in grey form, instead sees us in much the same perfunctory way, that we see chickens.
To glean more facts about these alien-human interactions, learned by Derrel Sims,
I highly recommend reading this newest book by Derrel Sims, as an expose, an amazing -read-compendium of facts gleaned about these awful intruders, since he and I last spoke because in this paranormal realm, alien- implants  and aliens are 'hunted' by Derrel, as an extension, of the way they hunt us..
EPILOGUE:
Director of CIA, Admiral R.H. Hillenkoetter: "It is time for the truth to be brought out in open Congressional hearings. Behind the scenes, high-ranking Air Force officers are soberly concerned about UFOs. But through official secrecy and ridicule, citizens are led to believe the unknown flying objects are nonsense. To hide the facts, the Air Force has silenced its personnel." p. 58, quoted from New York Times, February 28, 1960, p. L30
"I'm not at liberty to discuss the governments knowledge of extraterrestrial UFO's at this time. I am still personally being briefed on the subject!"
–President Richard M. Nixon
"I think about how quickly our differences worldwide would vanish if we were facing an alien threat from outside this world. And I ask you, does not this threat alread exsist?"
–President Ronald Reagen UN address
"The US Airforce assures me that UFO's pose no threat to National Security.."
–President John F Kennedy
"I strongly recommend that there be a committee investigation of the UFO phenomena. I think we owe it to the people to establish credibility regarding UFOs and to produce the greatest possible enlightenment on this subject"
–President Gerald Ford (1966)
"Extraterrestrial contact is a real phenomenon. The Vatican is receiving much information about extraterrestrials and their contacts with humans from its Nuncios (embassies) in various countries, such as Mexico, Chile and Venezuela."
— Monsignor Corrado Balducci As stated 5 different times on Italian TV** (Vatican theologian insider close to the Pope,Monsignor Balducci said that he is on a Vatican commission looking into extraterrestrial encounters, and how to cope with the emerging general realization of extraterrestrial contact.)
"Given the millions of billions of Earth-like planets, life elsewhere in the Universe without a doubt, does exist. In the vastness of the Universe we are not alone."
–Albert Einstein
"The evidence points to the fact that Roswell was a real incident and that indeed an alien craft did crash, and that material was recovered from that site. We all know that UFOs are real.All we need to ask is where do they come from, and what do they want?"
–Capt. Edgar Mitchell Apollo 14 Astronaut
"In my mind, there is no question that they're out there. My Career is well established. My texts books are required reading in all the major capitals on planet earth. If you want to become a physicist to learn about the unified field theory-you read my books. Therefore, I'm in a position to say: Yes- Most likely they're out their, perhaps even visited, perhaps on our moon. – ABC News Quote —
— Professor Dr. Michio Kaku
"We must insist upon full access to disks recovered. For instance, in the La case the Army grabbed it and would not let us have it for cursory examination."
–J Edgar Hoover
I feel that the Air Force has not been giving out all the available information on the Unidentified Flying Objects. You cannot disregard so many unimpeachable sources."
— John W. McCormack, Speaker of the House of Representatives of the United States. January (1965)
"UFO sightings are now so common, the military doesn't have time to worry about them – so they screen them out. The major defense systems have UFO filters built into them, and when a UFO appears, they simply ignore it."
–Lee Katchen (former atmospheric physicist with NASA)
"Let there be no doubt. Alien technology harvested from the infamous saucer crash in Roswell, N.Mex., in July 1947 led directly to the development of the integrated circuit chip, laser and fiber optic technologies, Particle beams, Electromagnetic propulsion systems, Depleted uranium projectiles, Stealth capabilities, and many others! How do I know? I was in charge! (A matter of public record)I think the kids on this planet are wise to the truth, and I think we ought to give it to them. I think they deserve it.'
–Colonel Philip Corso
(Army Intelligence officer, former head of the Foreign Technology at the U.S. Army's Research and Development department at the Pentagon.
Four years director of intelligence on President Eisenhower's White House National Security Staff)
Paul Schroeder's bio:
Abductions and their remnant elusive memories have opened all this for Paul, a confirmed atheist, UNTIL Paul saw aliens float him out of his body, in his bed, at night.
Then, he knew that they were interested in an essence that he never suspected that he had, a nonphysical soul.
Our spiritual powers that interest and addict inter-dimensionals are the very powers that can be used to thwart further attacks.
They infect auras with attachments to themselves and ride the reincarnation roller coaster with human beings, as a sanctuary, to avoid the death that they fear and to steal the spiritual recycling that we have.
Souls are garnered, detoured from our natural spiritual evolution in Heaven.
Earth may well be a reptilian preserve matrix of time and illusion, a human-playpen-physical anomaly preserve,  compared to  multiple reptilian created synthetic, astral worlds, elegantly designed to 'house' trapped human souls.
I have seen such astral prison realms, from within, during OBEs and astral abductions, and it is not dissimilar to this 'reality', which if you pay strict attention, also sometimes 'pixilates'..
These joyriding grays can be sinister, discorporate alien souls, stuck to our energies, who bring a new meaning to the concept of a silent invasion.